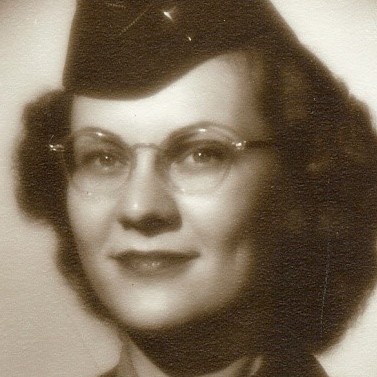 Lesko Family Foundation
San Marcos resident Mary Lesko established The Lesko Family Endowment at Cal State San Marcos. The planned gifts are the result of the generosity of the Lesko family which, in addition to Mary, includes her late husband, John, and her late brother-in-law, Michael.
In 1941, Mary Lesko was a 17-year-old high school graduate and knew what she wanted to do with her life. "I always wanted to become a nurse. It was in me — some people have an inner feeling of what to do and I had that," she said. As Mary was beginning her first semester at the University of North Dakota, combat in Europe was escalating and the United States was about to join the war effort. After reading a New Year's Eve newspaper article that said that nurses would be drafted, she decided to enlist.
After graduating from nursing school in 1944, Mary joined the Army as a 2nd Lieutenant and was soon working in hospital wards taking care of soldiers who were returning from the Pacific. After the war ended, Mary moved to Chicago to complete post graduate work in ophthalmology before continuing on to Los Angeles with her sister. That's where she got a job working at an ophthalmologist's office in downtown.
After a long career in ophthalmology and medical claims, Mary retired and decided to go back to school "for the joy of learning." While attending class at Palomar College, she was inspired by the many women she met that juggled jobs, family obligations, and their educational goals.
After taking a tour of the state-of-the-art nursing school at Cal State San Marcos, Mary decided to make a planned gift, bequeathing a portion of her estate to CSUSM to establish The Lesko Family Endowment.
Impact
Mary was happy to help the next generation of nurses reach their academic potential and, as a former nurse, recognizes how important nurses are to our region. "It takes a special person to be a nurse and to want to help others. I wanted to do what I could – I felt like my mission in life had been to take care of others."
Indeed, through her generous gift, Mary is helping students reach their educational goals into perpetuity.